Truck & Trailer LOGISTICS In-vehicle Surveillance CCTV
Improve heavy truck fleet efficiency, personnel safety and reduce fleet operating costs.
LOGISTIC IN-CAR INTELLIGENT VIDEO SURVEILLANCE SECURITY SYSTEMS
Improve heavy truck fleet efficiency, personnel safety and reduce fleet operating costs.
The way to maximize the profit of the fleet is not only to start with the market itself, but also to reduce operating costs and improve efficiency through the on-board video surveillance system. Ultimately, fleet profits will be maximized.
SAFER, FASTER TRUCK & TRAILER DELIVERIES
We'll help protect your workers and your vehicles from preventable accidents.
BSD camera. Remove visual blind spots of logistics vehicles and give drivers full visibility and confidence. Let drivers drive safer.

Know the GPS location of the logistics vehicle in real-time through the map of the Targetstar MDVR platform. This will speed up the resolution of the incident.
monitoring video inside & outside
Assisted driving cameras (ADAS & DMS) can help drivers focus on driving and improve driving safety.

Fleet centralized management
Send commands from a control center platform at any time to control the status of the fleet.
View, manage and monitor your fleet anytime, anywhere.
Targestar MDVR platform displays the fleet's fuel consumption in real-time. Optimize routes through data and reduce fleet operating costs.

Multi-platform MDVR video surveillance
Improve your fleet operations through a video management platform, optimize your resource allocation and deal with issues in a timely manner.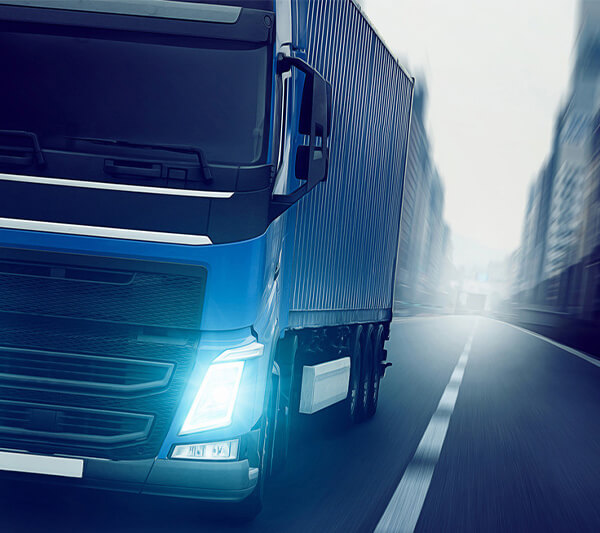 15 years manufacturer in China, has rich experience in MDVR products and video fleet solutions.
White-label/Secondary Interface monitoring platform and app — As fleet management, our device-agnostic and infinitely scalable IoT platform is compatible with any device capable of transmitting data and can be connected to any third-party system using our API/Protocol.
Adding Value To Your Business
Integrated Truck & Trailer Logistics CCTV Safety Products
The incorporation of artificial intelligence in Targetar's fleet video surveillance system is becoming a transversal and necessary tool for any company
Companies can maximize operational process optimization, increase customer trust and knowledge or increase turnover through data, measurements, and information from fleet video surveillance systems.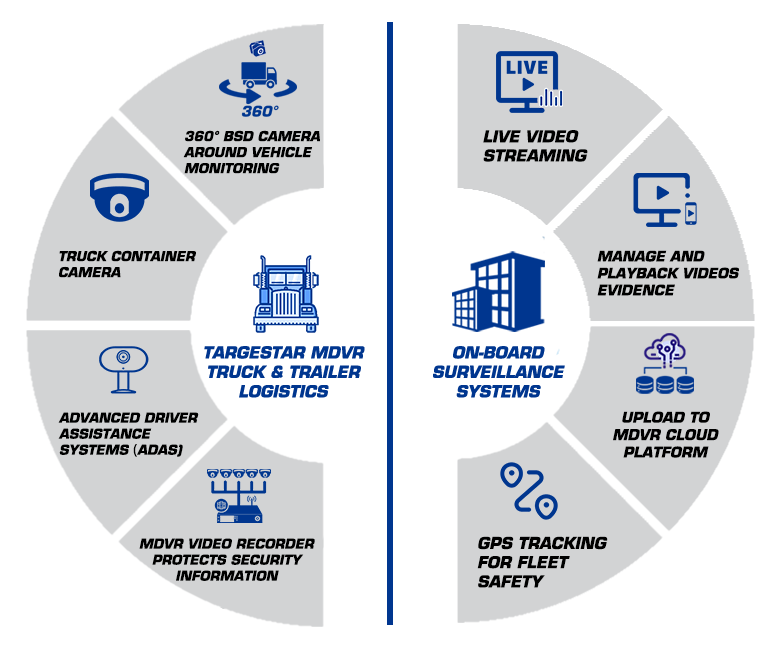 Tell us about Your project & we'll connect with you right away!